We see every client as unique. Below is just a small sample of clients we work for. If you would like to see more sites or find out how we can market your business online, just call us 1-800-865-9179.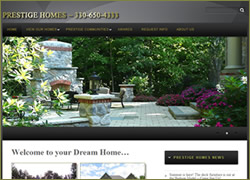 For over a quarter of a century we have built hundreds of exceptional homes throughout Northeast Ohio and in the Greater Cleveland Area.
Whether you're planning to build on one of our exclusive homesites or on your privately owned land, we can design a distinctive home to compliment your dramatic homesite setting which will offer you living at its best! At Prestige Homes, we know that your new home is not only your dream home more…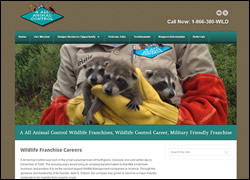 A All Animal Control was born in the small suburban town of Northglenn, Colorado one cold winter day in December of 1995. The ensuing years would bring an amazing transformation to that little small town business and position it to be the second largest Wildlife Management companies in America.
Through the guidance and leadership of its founder, Mark E. Dotson, the company has grown to become a major industry contender in its markets more…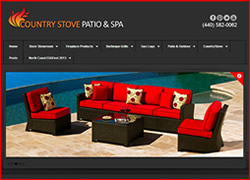 Welcome to Country Stove Patio & Spa, family owned and operated since 1981. No matter what your season or lifestyle, Country Stove has something for you! Our North Royalton, Ohio showroom covers over 16,000 sq. ft. which spans three floors. Since the beginning, our tradition for service, quality and value has grown and flourished. We are the Home of the Anyplace Fireplace™ and specialize in Fireplaces, Fireplace Products, Fireplace Inserts more…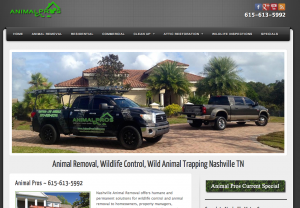 Nashville Animal Removal offers humane and permanent solutions for wildlife control and animal removal to homeowners, property managers, businesses, and government in Nashville.